The pipes are interconnected to achieve great conversation.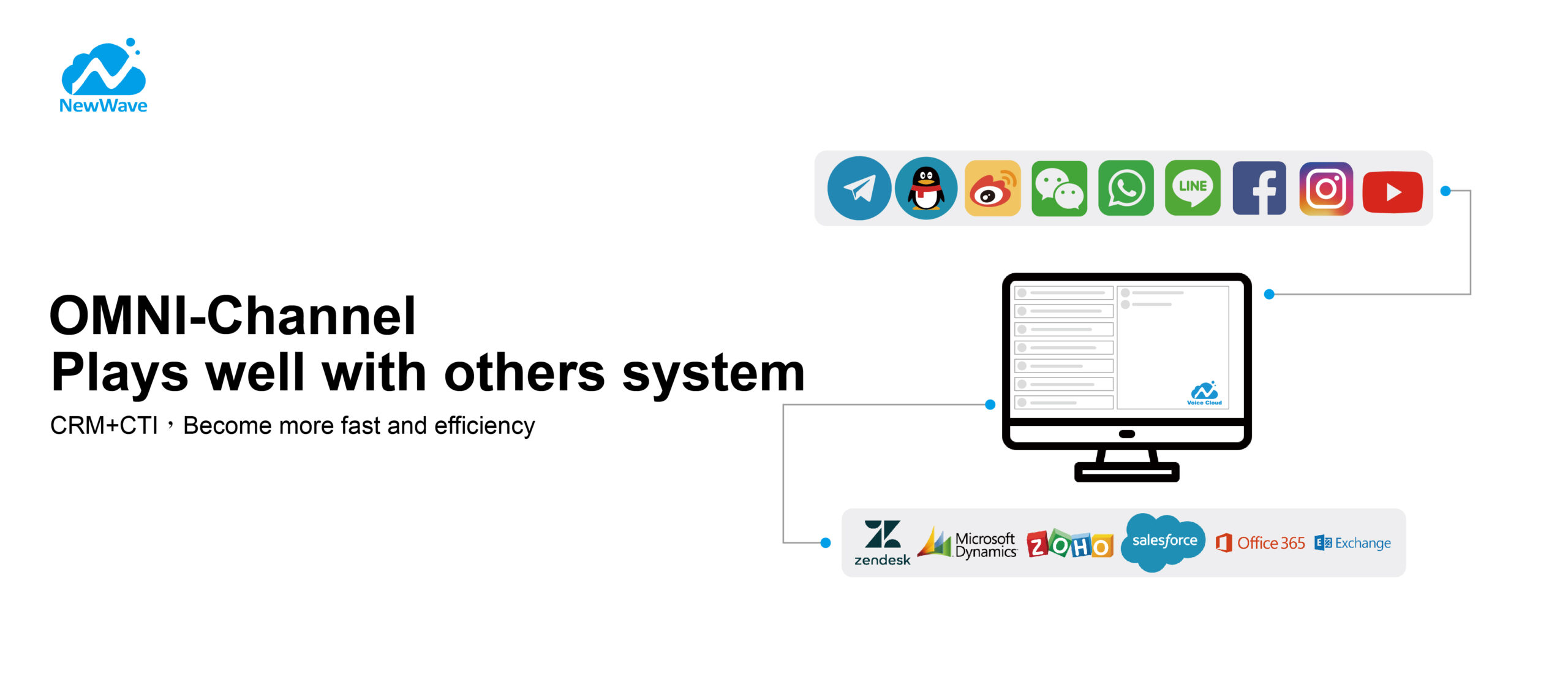 1. Marketing activities and communication
Keep in touch with your customers. Send out marketing activities to Facebook groups to inform fans of preferential activities.
2. Track customers and keywords
Tracking and response can be established when customers respond to relevant keywords. Customers can use FB messenger to send messages.
3. Automatic customer data filing
After receiving a message, a work order will be automatically created, and any past interaction records will automatically be summarized. The assigned personnel will take over and reply to the customer's needs.
4. Respond to customers directly
Responses can directly and automatically be sent over FB, when the work is completed, a message will automatically be sent out, and the customer service staff can assist in the purchase.
5. Customer receives FB messenger reply
Keep in touch with your customers for brand loyalty. Establish a simple, yet effective, full-channel after-sales service.
1. Customers are interested in / have questions about company's products
Find the webcall button in the lower right corner of the company's website and click for instant dialogue with the customer service staff.
2. Direct customer to customer service communication
When the use of text communication is not clear and inconvenient, you customer service can ask customers to click the green phone button to call directly.
3. Call webcall to enter CTI
Webcall calls will be assigned to the responsible customer service staff through CTI who will utilize the boundless experience of communication! Just a click on a button and you will provide quality customer service. 
4. Automatic customer data filing
Automatically create a work order according to the source, and the assigned person will take over and reply to the customer's demand in a timely fashion.
5. Customer service staff respond to the customer's needs
Assist customers in answering questions or inquires about previous orders. Use text communication while talking to assist shopping guide.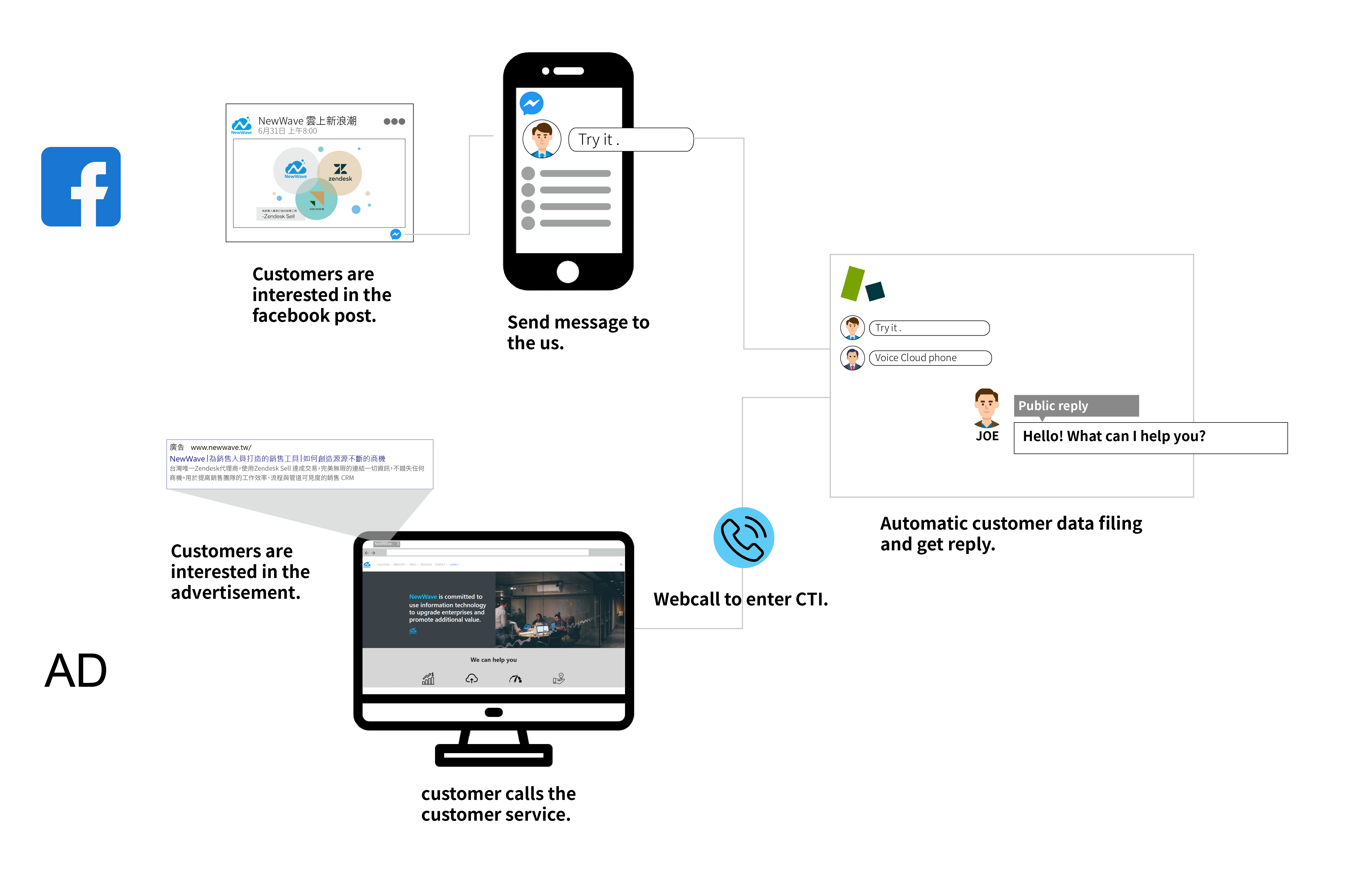 Powerful integration capability of NewWave
Customers can interact in one place through telephone, conversation, email, social media and any other channels you want.